Website is Currently Under Constrution

Thank you for your Patience
Description
Battery And Charger Sold Separately
The 1/10 scale Axial® SCX10™ III Jeep® JL Wrangler 4WD kit marks the next step forward in scale off-road action. While continuing to incorporate key components that have made SCX10™ vehicles successful, the SCX10™ III increases chassis realism with details that include a replica V8 engine to house a front-mounted 540 motor. It's mated to a realistic transmission housing and transfer case, like a 1:1 vehicle.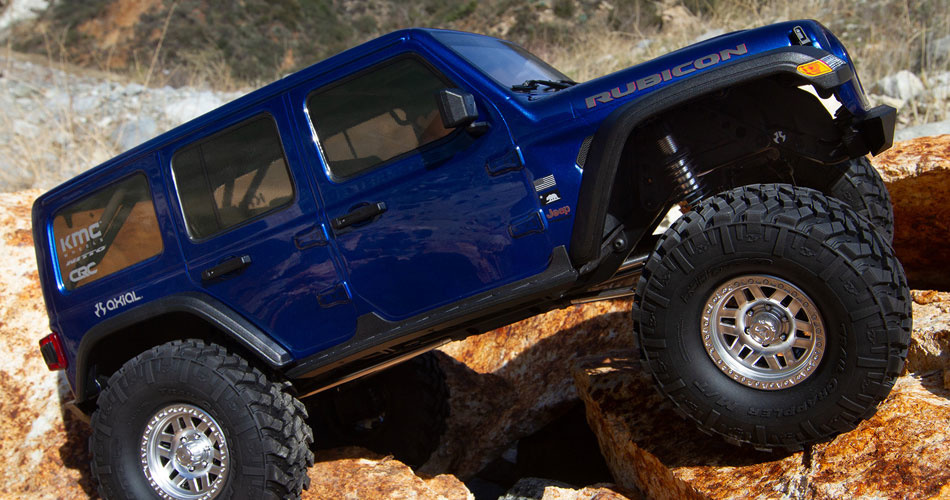 The kit's versatile transmission can be built in several ways. If you're using a 3-channel radio like the Spektrum™ DX3™, you can set it up with a third-channel DIG function that lets you lock the rear axle from the transmitter for front wheel drive and a tighter turning radius. Another 3-channel option is to set up the vehicle with a two-speed transmission to select between high and low speeds. To have access to the two-speed transmission and DIG function simultaneously, just add another servo and use a radio with at least four channels (such as the 5-channel Spektrum™ DX5).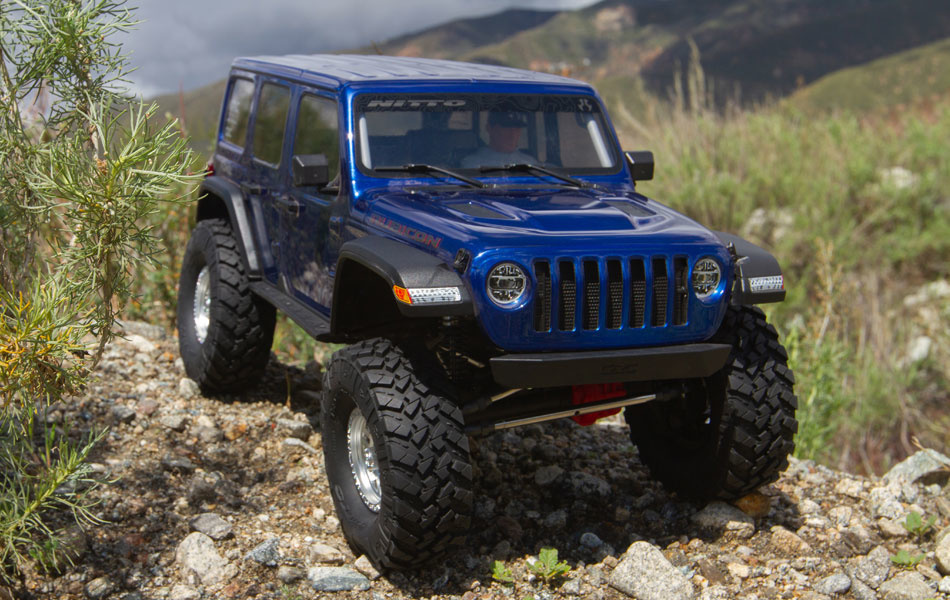 The SCX10™ III Jeep® JL Wrangler kit uses portal axles to improve performance by increasing the ground clearance and reducing torque twist. Its standard battery tray accepts full-size standard LiPo or NiMH packs. There's also space on the side rails for drivers who prefer "shorty" packs. Inner fenders and floor sides hide internal components that would usually be visible from the side of the chassis. To top off the chassis, the kit comes with a clear Jeep® Wrangler Unlimited four-door body that's ready for finishing however you like. Scale details include a roll cage, front hood vents and cowl, windshield wipers, mirrors, door handles and more, plus a detailed interior. New taller and wider, officially licensed Nitto Trail Grappler tires on 3-piece licensed KMC Machete beadlock wheels add more scale realism and more grip on dirt, rocks, and all other off-road trails.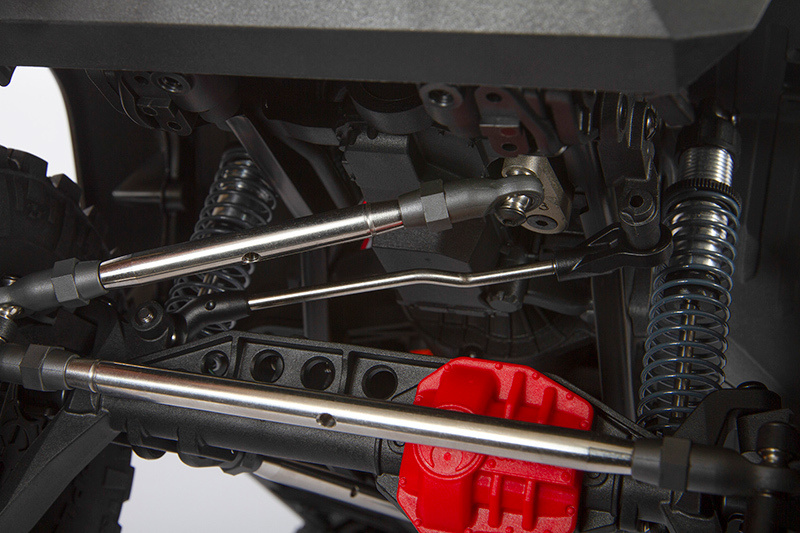 CMS has become a standard in scale RC and the SCX10™ III is designed with that standard in mind. The servo is mounted in the chassis, just as a full size Jeep has its steering box located on the frame. But with this seemingly simple action comes a complexity of suspension hurdles to overcome - one of which is bump steer. The undesirable steering is caused by bumps interacting with improper length or angle of suspension and steering links. We made it our mission to design the front suspension in such a way that it eliminates or comes as close as possible to zero bump steer, to help give you the best driving experience possible.
The suspension geometry is based on the SCX10™ II but refined slightly for the new chassis layout. The front suspension has been optimized to reduce bump steer, while the rear 4-link reduces torque twist. It also helps with steep off-camber climbs by having the proper amount of anti-squat and roll characteristics. The 4-Link system also aids against suspension wrap-up in high power applications. Strong 6mm stainless steel links with high grade plastic rod ends for durability.