82076-4 - TRX-4® Scale and Trail® Crawler with 1979 Chevrolet® Blazer Body: 1/10 Scale 4WD Electric Truck. Ready-to-Drive® with TQi™ Traxxas Link™ Enabled 2.4GHz Radio System, XL-5 HV ESC (fwd/rev), and Titan® 550 motor.
1/10 Scale 4X4 Trail Truck, Fully-Assembled, Waterproof electronics,
Ready-To-Drive®, with TQi™ 2.4GHz 4-channel Radio System, XL-5 HV Speed Control,
Hi/Low Transmission, Remote Locking Differentials, and painted body
Availability:
In stock

(2)
Available in store:
Check availability
Battery And Charger Sold Separately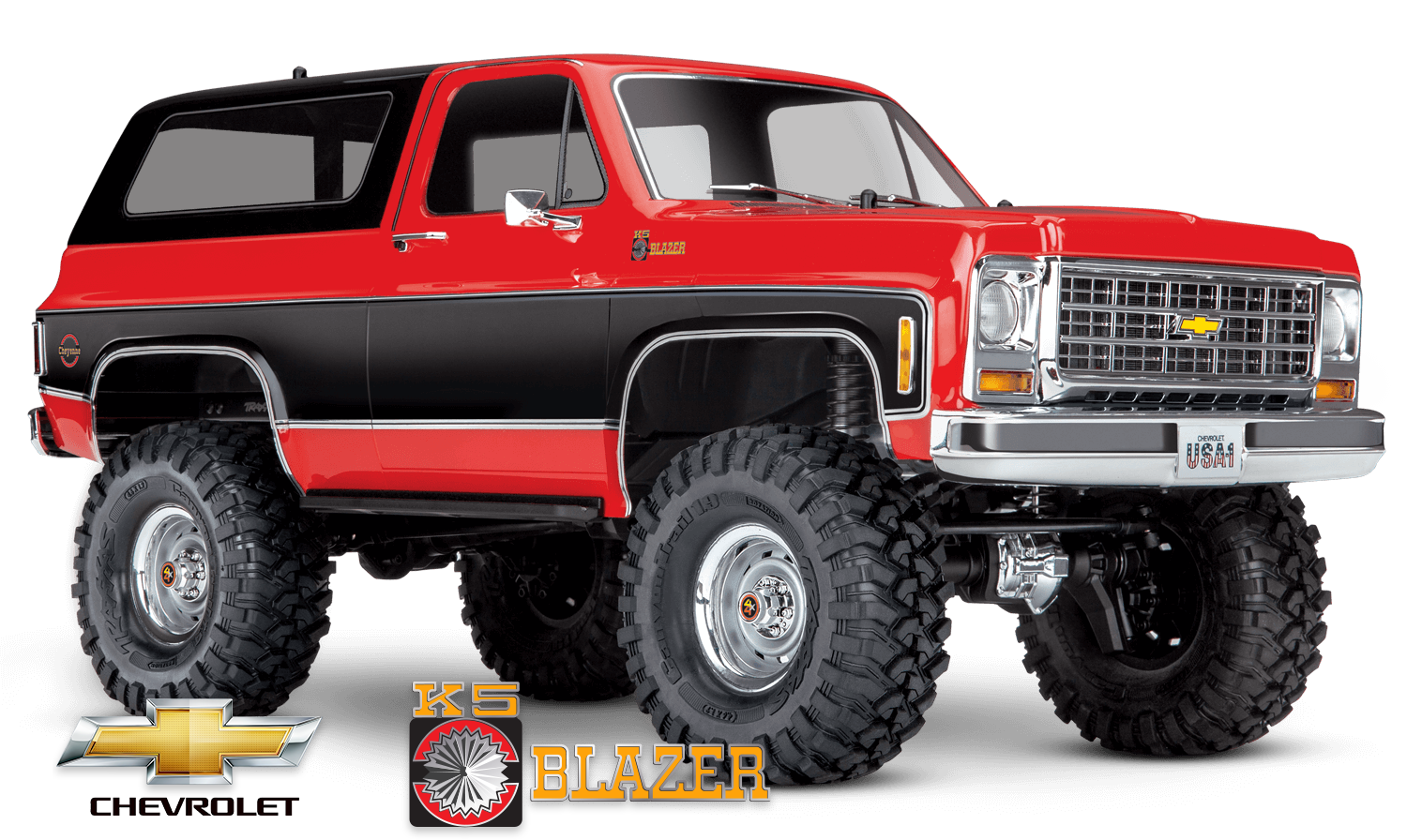 Introduced in 1969, the Chevrolet Blazer was General Motors' two-door entry into the booming sport utility market. Its shorter wheelbase and capable suspension instantly made it a favorite in the 4X4 world, earning the love of enthusiasts and collectors. Traxxas honors the rich history of the Blazer with this beautifully detailed reproduction of the 1979 K5 Blazer built on the renowned TRX-4® chassis. Outfitted with replica Rally wheels, a highly detailed chrome grille, and a full complement of scale details, the TRX-4 Blazer combines the iconic style of the Blazer with toughness and technology that could only come from Traxxas.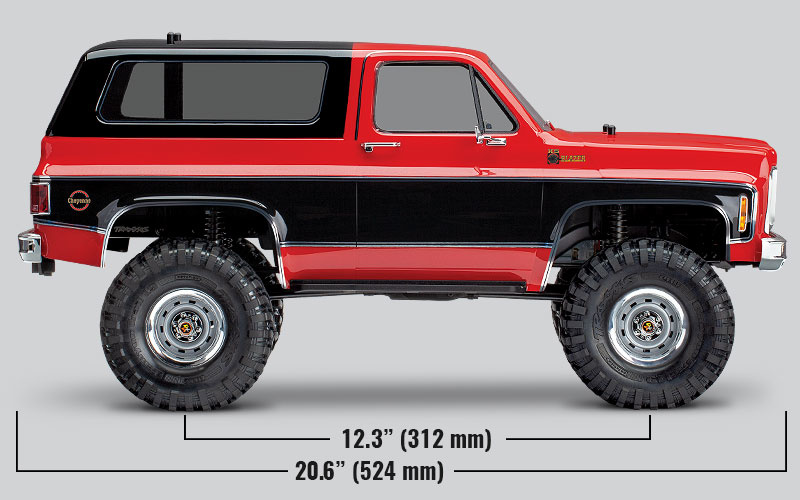 Length: 20.62 Inches
Front Track: 9.78 Inches
Rear Track: 9.78 Inches
Ground Clearance: 3.14 Inches
Weight: 6.26Lbs
Height (overall): 10.05 Inches
Wheelbase: 12.28 Inches
Front and rear Shock Length: 3.54 Inches
Front and Rear Wheels: 1.9 x 1.02 Inches
Front and Rear Tires: 4.64 x 1.89 Inches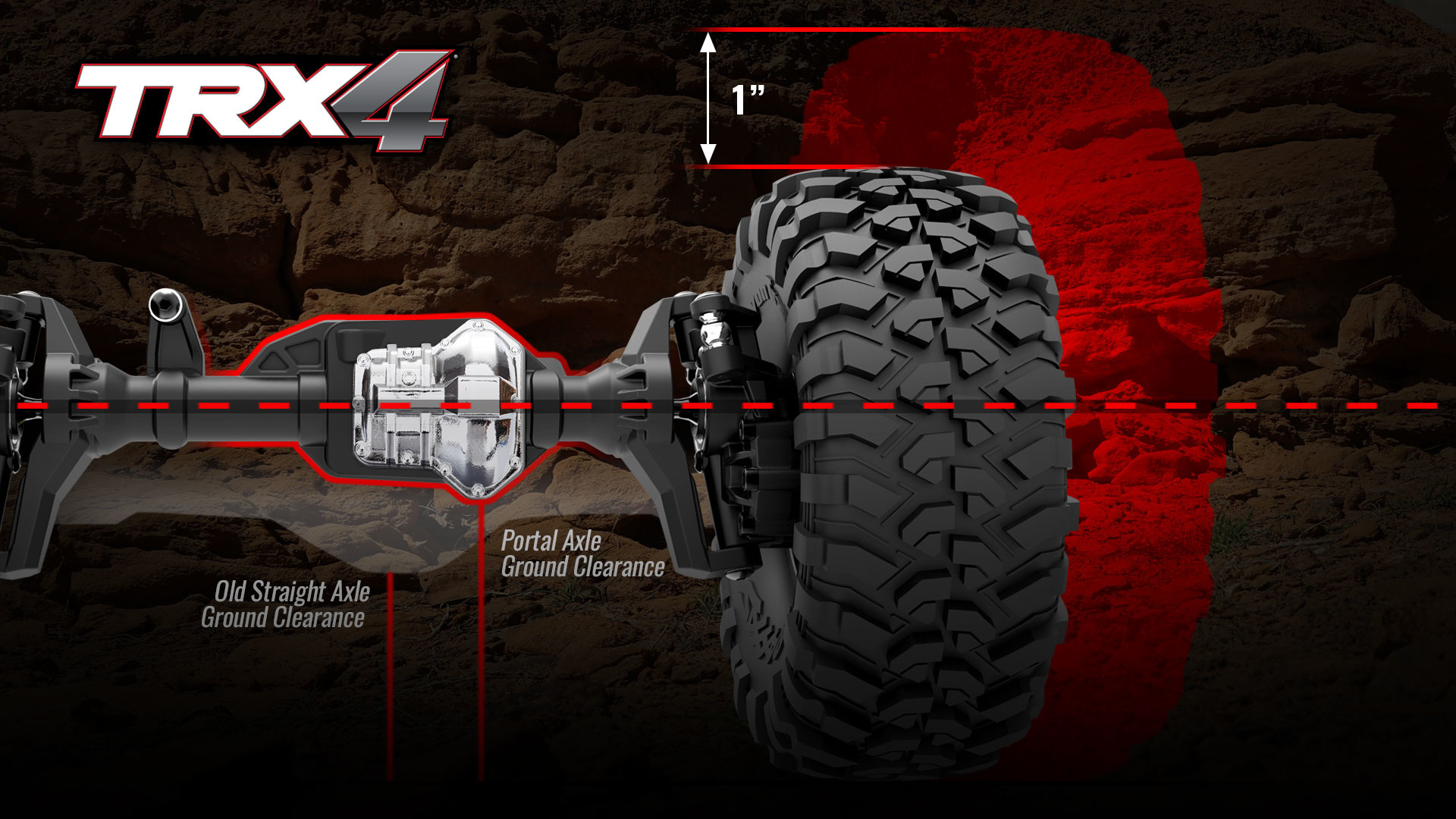 Portal Axles lift the truck at the wheels for huge center pumpkin ground clearance. In order to achieve the same clearance with straight axles, your tires would have to be over an inch taller than the tires on the TRX-4 K5 Blazer.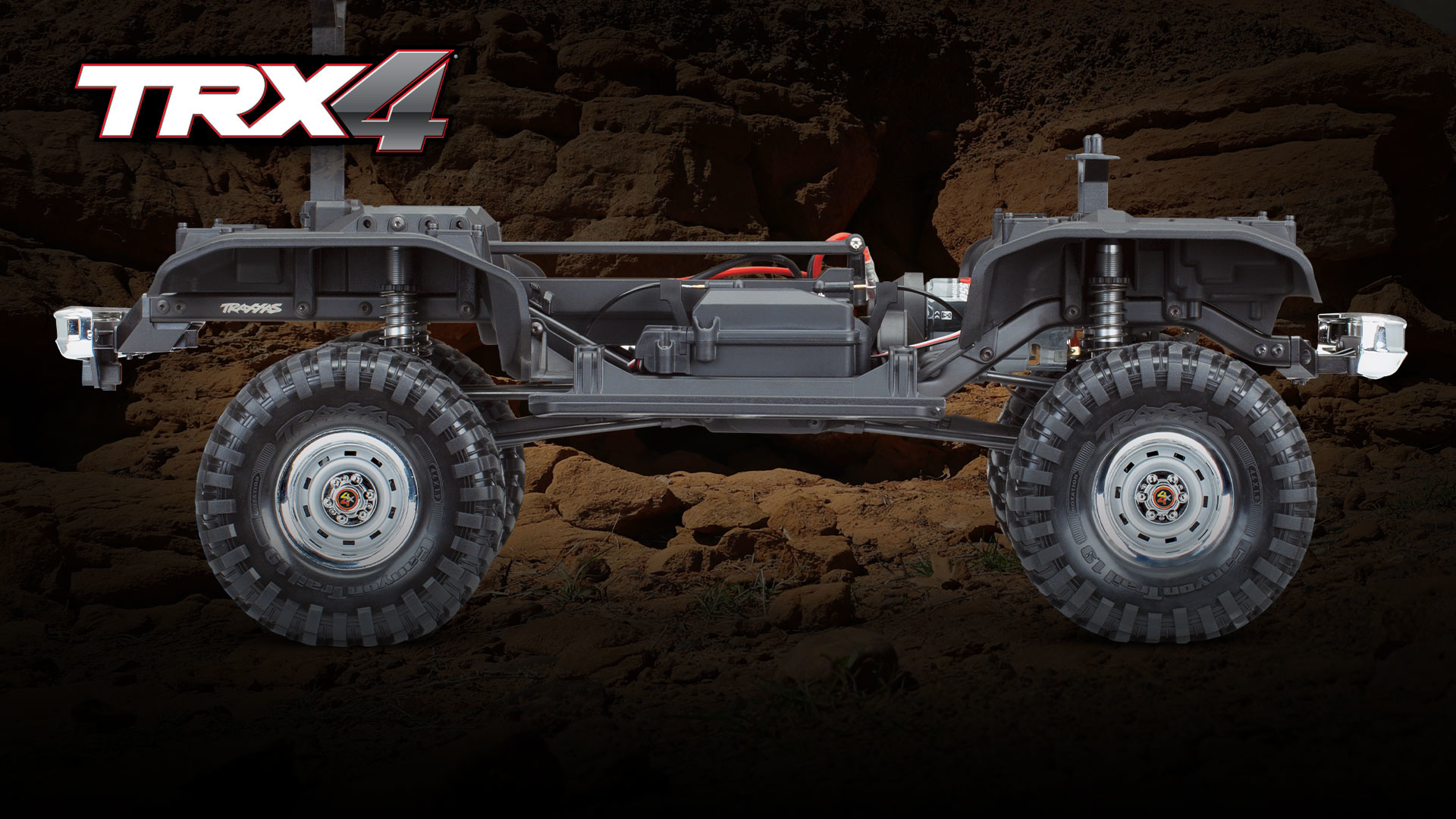 The Traxxas TRX-4 Blazer instantly obsoletes the status quo with greatly expanded features, versatility, and capability. Performance and technology combine in a revolutionary new chassis that looks as good as it performs.
0
stars based on
0
reviews