TRAXXAS

82046-4 - TRX-4® Scale and Trail® Crawler with 1979 Ford® Bronco Body: 1/10 Scale 4WD Electric Truck. Ready-to-Drive® with TQi™ Traxxas Link™ Enabled 2.4GHz Radio System, XL-5 HV ESC (fwd/rev), and Titan® 550 motor.
Description
Battery And Charger Sold Separately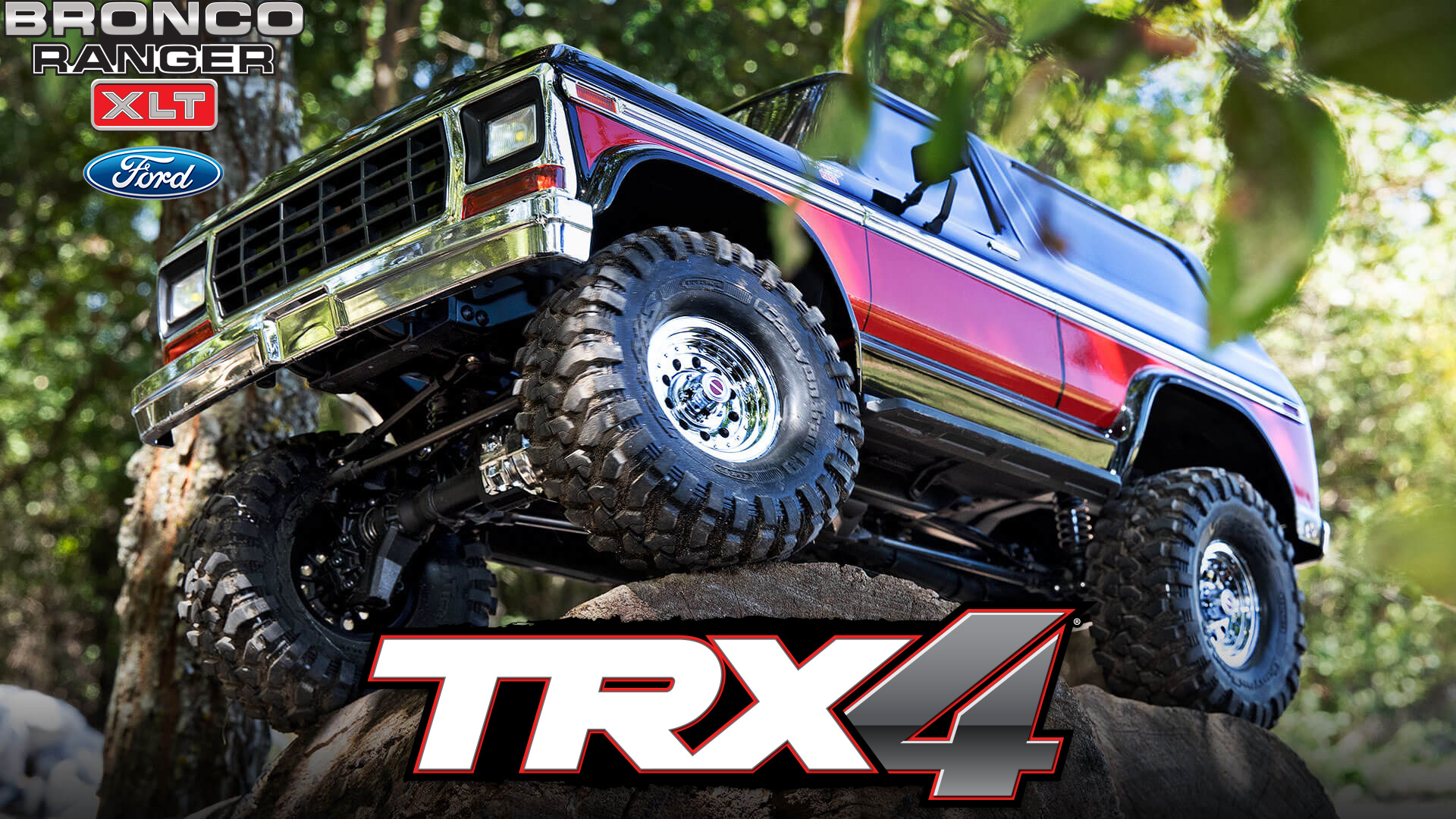 Originally introduced in 1966 as a 4X4 compact SUV, the Ford Bronco matured as a full-size truck in the late 1970s, cementing its status as a rugged off-roader. Traxxas honors the classic 1979 Ford Bronco with this beautifully detailed and faithful reproduction mounted on the incredibly capable TRX-4® chassis. From the chrome wheels and bumpers to the gorgeous Sunset or red graphics, the TRX-4 recaptures the Bronco's iconic era with the toughness and technology that could only come from Traxxas.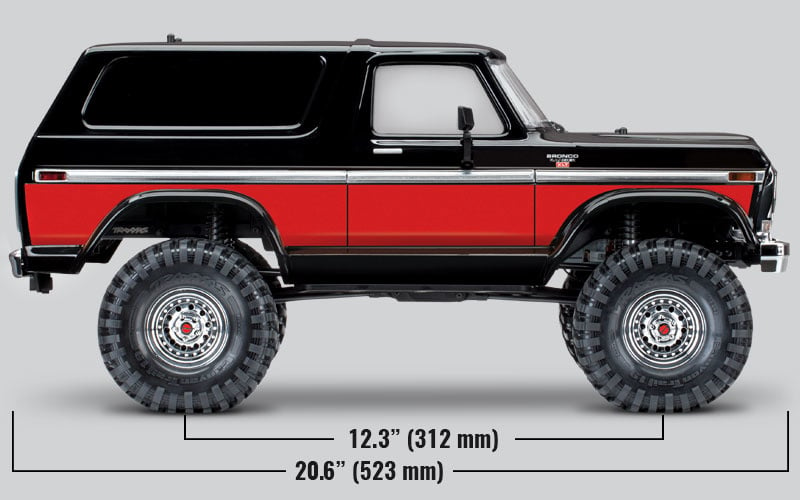 Length: 20.57 Inches
Front Track: 9.78 Inches
Rear Track: 9.78 Inches
Ground Clearance: 3.14 Inches
Weight: 6.42Lbs
Height (overall): 10.47 Inches
Wheelbase: 12.28 Inches
Front and rear Shock Length: 3.54 Inches
Front and Rear Wheels: 1.9 x 1.02 Inches
Front and Rear Tires: 4.64 x 1.89 Inches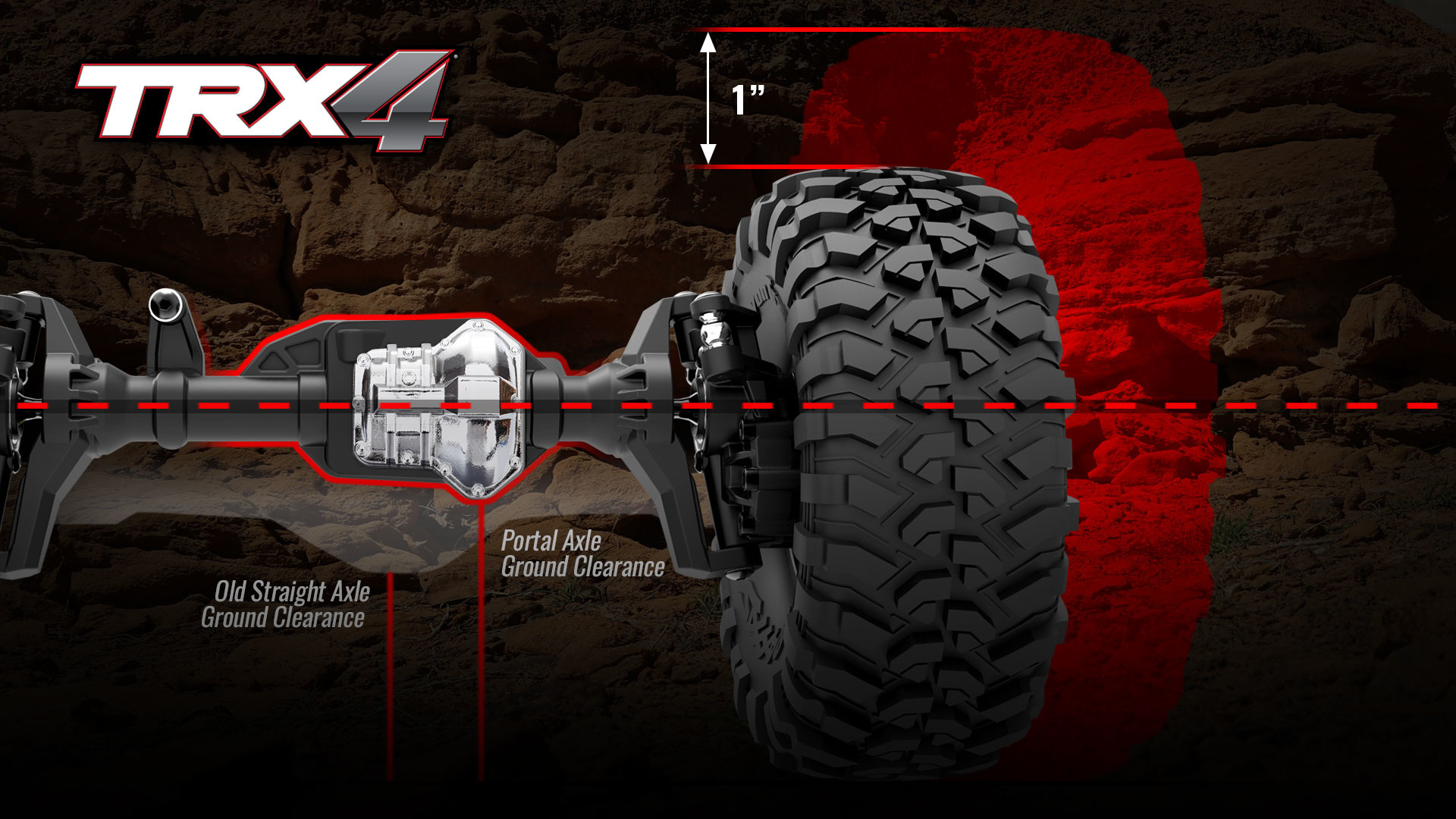 Portal Axles lift the truck at the wheels for huge center pumpkin ground clearance. In order to achieve the same clearance with straight axles, your tires would have to be over an inch taller than the tires on the TRX-4 Bronco.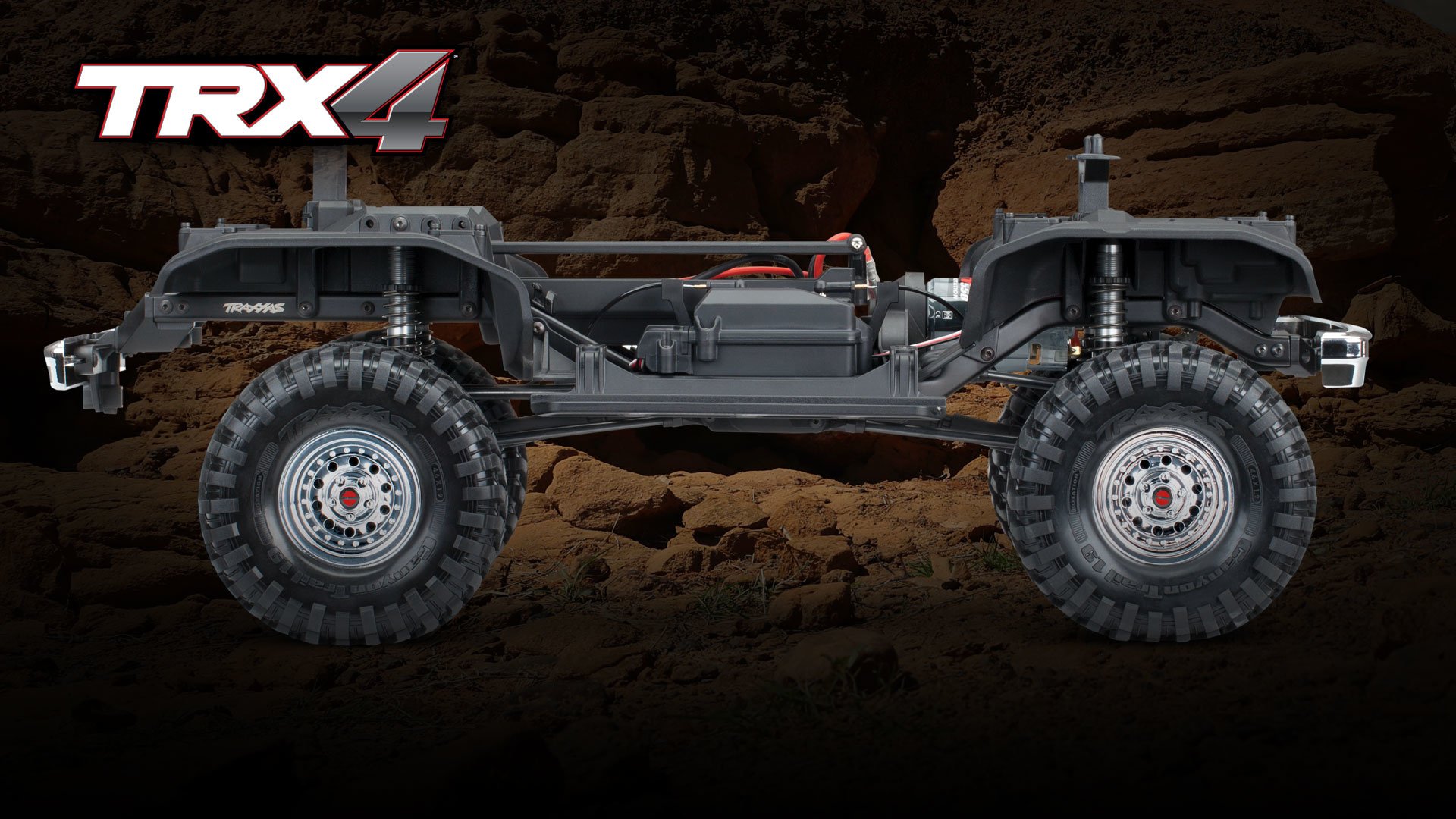 The Traxxas TRX-4 Bronco is an all-new design that instantly obsoletes the status quo with greatly expanded features, versatility, and capability. Performance and technology combine in a revolutionary new chassis that looks as good as it performs.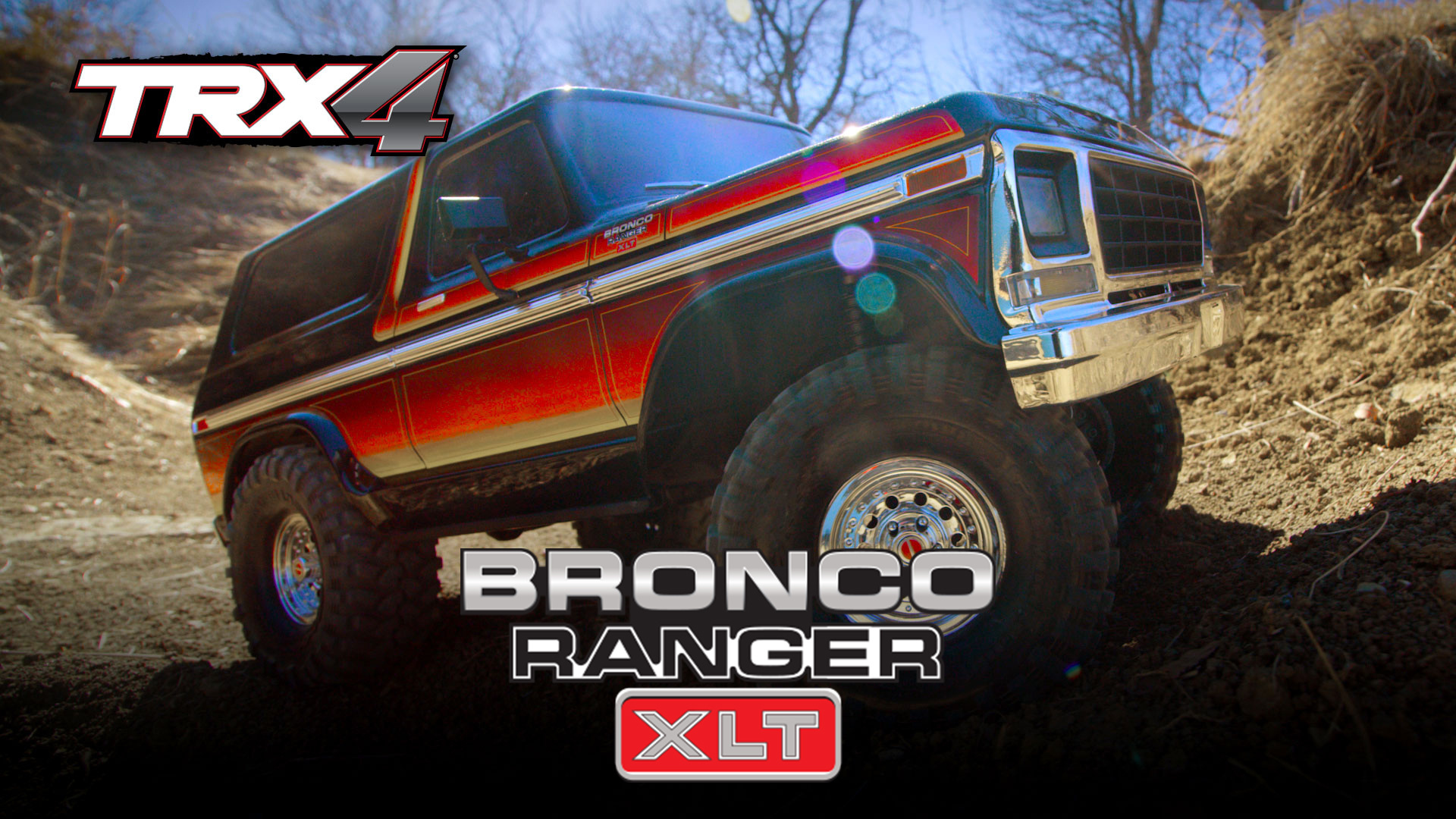 Reviews
Juggalo
Whether a beginner or a seasoned RC Hobbyist, the TRX4 BRONCO is the top of the line when it comes to Scale Crawlers. Holding a hefty price tag, you get what you pay for (in a good way) and if anything ever breaks, Individual parts are very cost efficient. Consider buying the best on the market and add a shelf queen to your collection, or bash the crap out of it and still have a fun rig, run after run. I give this vehicle and traxxas 5stars for designing the most reliable scale crawler I've ever seen. No hassle. Ready to run, just buy a couple batteries and you've got hours of run time, every time you hit the trail!
Posted on 23/02/2021
Add your review