Website is Currently Under Constrution

Thank you for your Patience
Description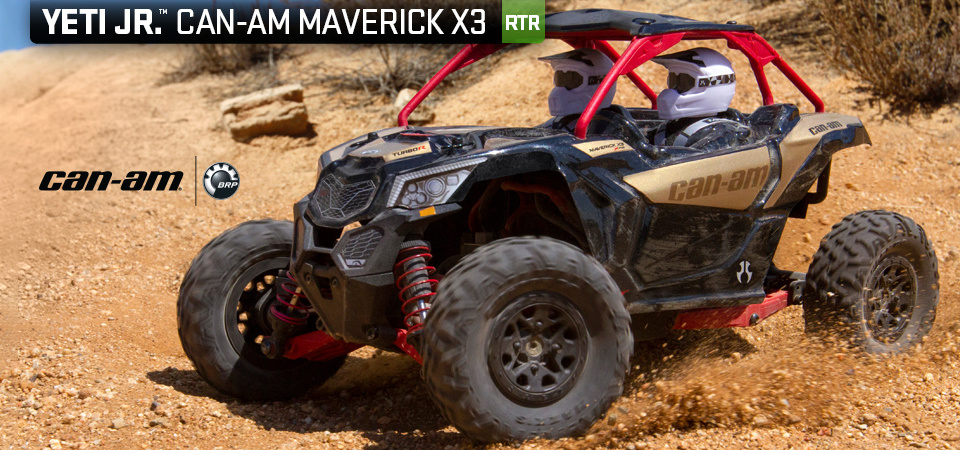 The Yeti Jr™ RTR takes everything you admire about the 1/10 scale Yeti chassis and shrinks it down to 1/18 scale — then tops it off with a licensed Can Am® Maverick body for a fun 4WD that anyone can handle. Out of the box, this tiny terror is ready for scale adventures! Before Axial unveiled the Yeti, the only place to find an independent suspension with floating solid rear axle was in full-size off-road vehicles. Axial carried its advantages over into RC rock racers and crawlers. The suspension design give the Yeti Jr responsive handling, increased clearance, and improved stability at high speeds. Its included 380-size 37T motor adds the perfect amount of speed and torque. When that muscle meets the tread of the Maxxis® Bighorn 2.0 radial tires, you've got all the traction you need for fast, smooth rides over virtually any surface.
Licensed Can-Am Maverick body and wheels
Licensed Maxxis Bighorn 2.0 tires
Spektrum STX2 2.4GHz transmitter
Spektrum waterproof ESC/Receiver Combo
Dynamite 37T brushed electric motor
High-torque metal gear servo for rough offroad conditions
AR18 solid rear axle with ample ground clearance
Adjustable coilover shocks
Three-linked rear suspension for improved handling
Independent front suspension for high speed stability
Rear hinge body mount system
48P gears give you more possible configurations
Adujstable motor mount and easy access chassis
Full vehicle ball bearings
Adjustable battery tray
Centered rear driveshaft for efficiency
Easy to Use USB Charger Included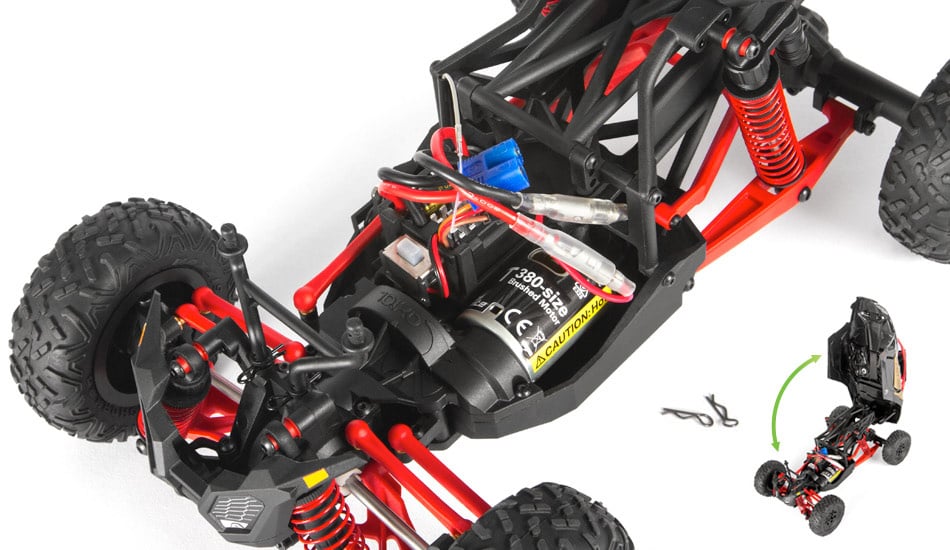 The Yeti™ Jr. is equipped with an Independent Front Suspension (IFS) system to help maintain high-speed stability when running through a diverse range of terrain. The IFS system allows you to better control the intended direction of travel at high speeds when one side is adjusting to overcome road obstructions. The stability that the IFS front end provides is paramount for off road racing.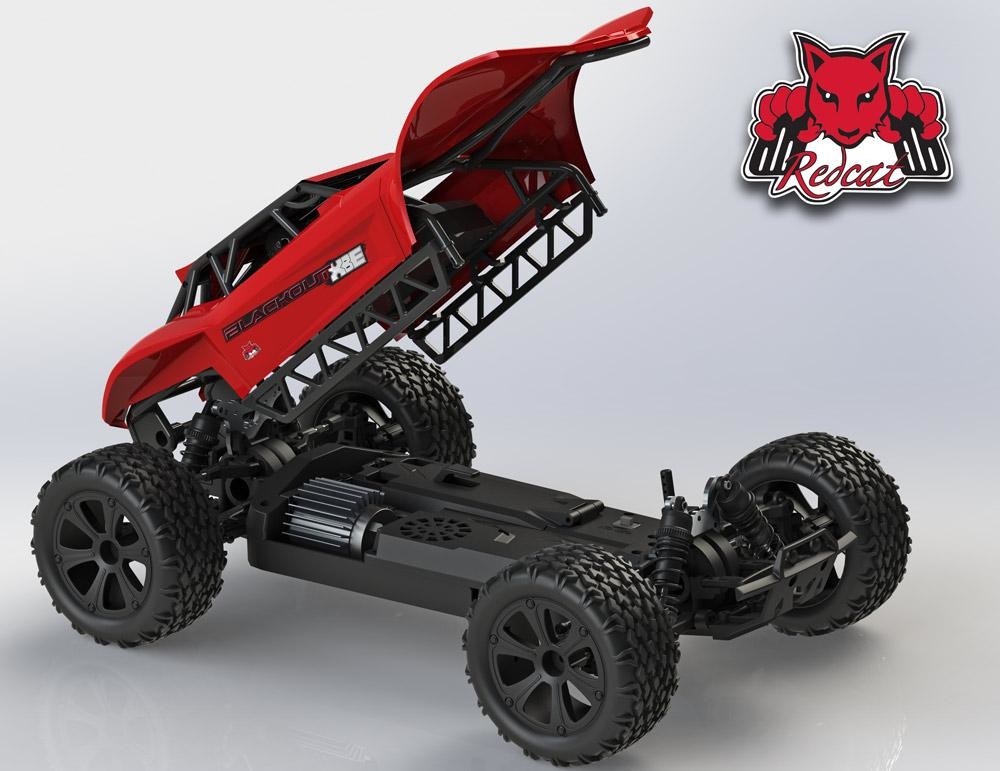 Adjusting gear mesh to accommodate different sized pinion or spur gears has never been easier with the help of a cam style motor mount design. The front top plate secures the cam motor plate in place and all the screws thread down into the chassis, eliminating the need for extra-long hex drivers in order to secure the motor and gear mesh. No micro gearing here, instead the drivetrain features 48P gears, which is not only a robust design but also expands the number of possible gearing configurations. The spur gear is mated to a 15T metal pinion gear for optimal gearing.