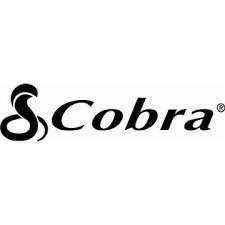 When your eighteen-wheeler is hauling down the road and you need to call in for directions or weather reports, the last thing you want is a radio that is going to die when you need it most.


This is why Cobra is the top-rated CB and Radio manufacturer of choice for truck drivers and workers alike. Built to be durable and withstand the punishment of long travels on the highway or in the backcountry, Cobra will stand by you where other brands will let you down. Providing excellent audio quality while pushing the boundaries of modern technology, Cobra is your final stop for all things CB.
The Cobra RAD 350 keeps drivers aware of their surroundings while protecting them against radar and laser guns. It reduces false alerts from blind spot systems and traffic flow devices but also eliminates alerts from sources like collision avoidance syste
COBRA COMPACT 40-CHANNEL CB
From natural disasters and national emergencies to unprecedented times, Cobra is the most trusted brand in communication and power solutions. We believe reliability and quality aren't optional. It's our standard.