82024-4 - TRX-4® Sport: 1/10 Scale 4WD Electric Truck. Ready-to-Race® with TQ™ 2.4GHz Radio System, XL-5 HV ESC (fwd/rev), and Titan® 550 motor.
1/10 Scale 4X4 Crawler, Fully-Assembled, Waterproof Electronics,
Ready-To-Drive®, with TQ™ 2.4GHz 2-Channel Radio System, XL-5 HV Speed Control, and Painted Body
Availability:
In stock

(1)
Available in store:
Check availability
Battery And Charger Sold Separately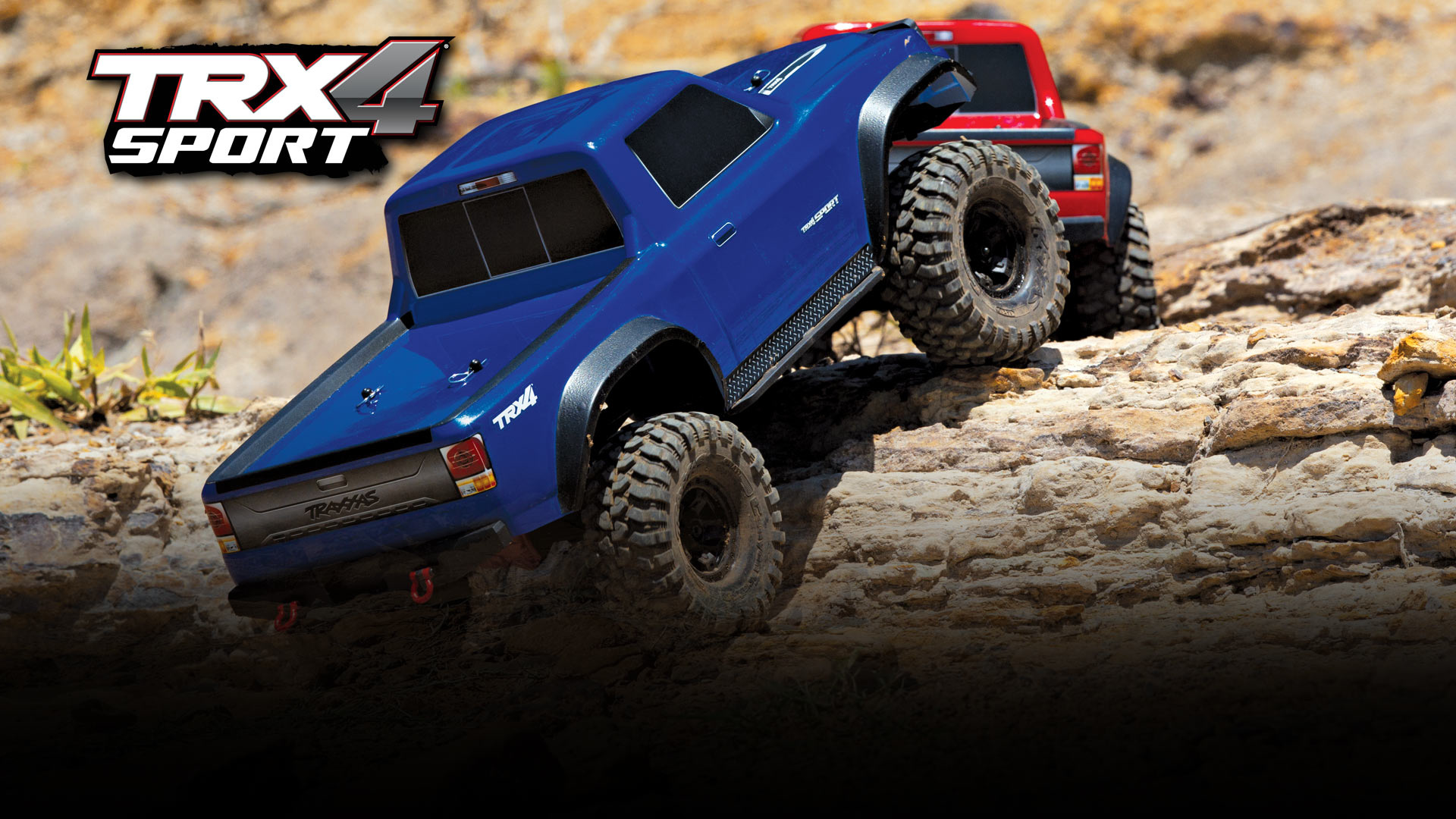 The Traxxas TRX-4 Sport is a technical powerhouse purpose-built from the ground up to conquer any terrain. The Sport packs in all the features necessary for crawling while keeping weight as low as possible. Portal axles provide unprecedented ground clearance with the smooth damping action of aluminum GTS shocks. The lightweight body keeps the CG low for sure-footed climbing and permanently locked differentials transform the motor's torque into unstoppable forward motion. Built Traxxas-Tough, the Sport adds a dedicated hardcore crawler to the powerful TRX-4 lineup.
Length: 21.93 Inches
Front Track: 9.78 Inches
Rear Track: 9.78 Inches
Ground Clearance: 3.14 Inches
Weight: 5.79Lbs
Height (overall): 9.74 Inches
Wheelbase: 12.28 Inches
Front and rear Shock Length: 3.54 Inches
Front and Rear Wheels: 1.9 x 1.02 Inches
Front and Rear Tires: 4.64 x 1.89 Inches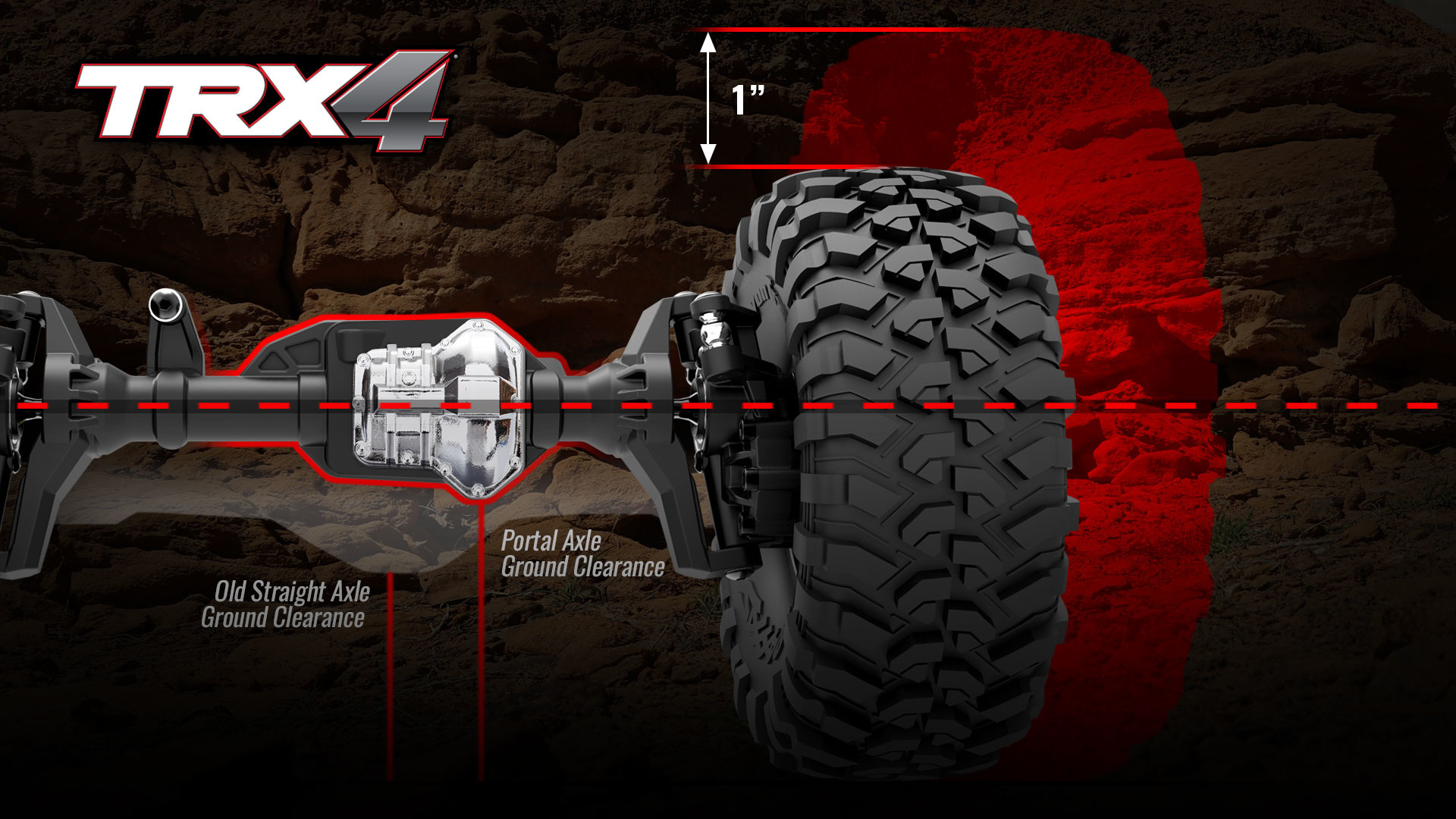 Portal Axles lift the truck at the wheels for huge center pumpkin ground clearance. In order to achieve the same clearance with straight axles, your tires would have to be over an inch taller than the tires on the TRX-4 Sport.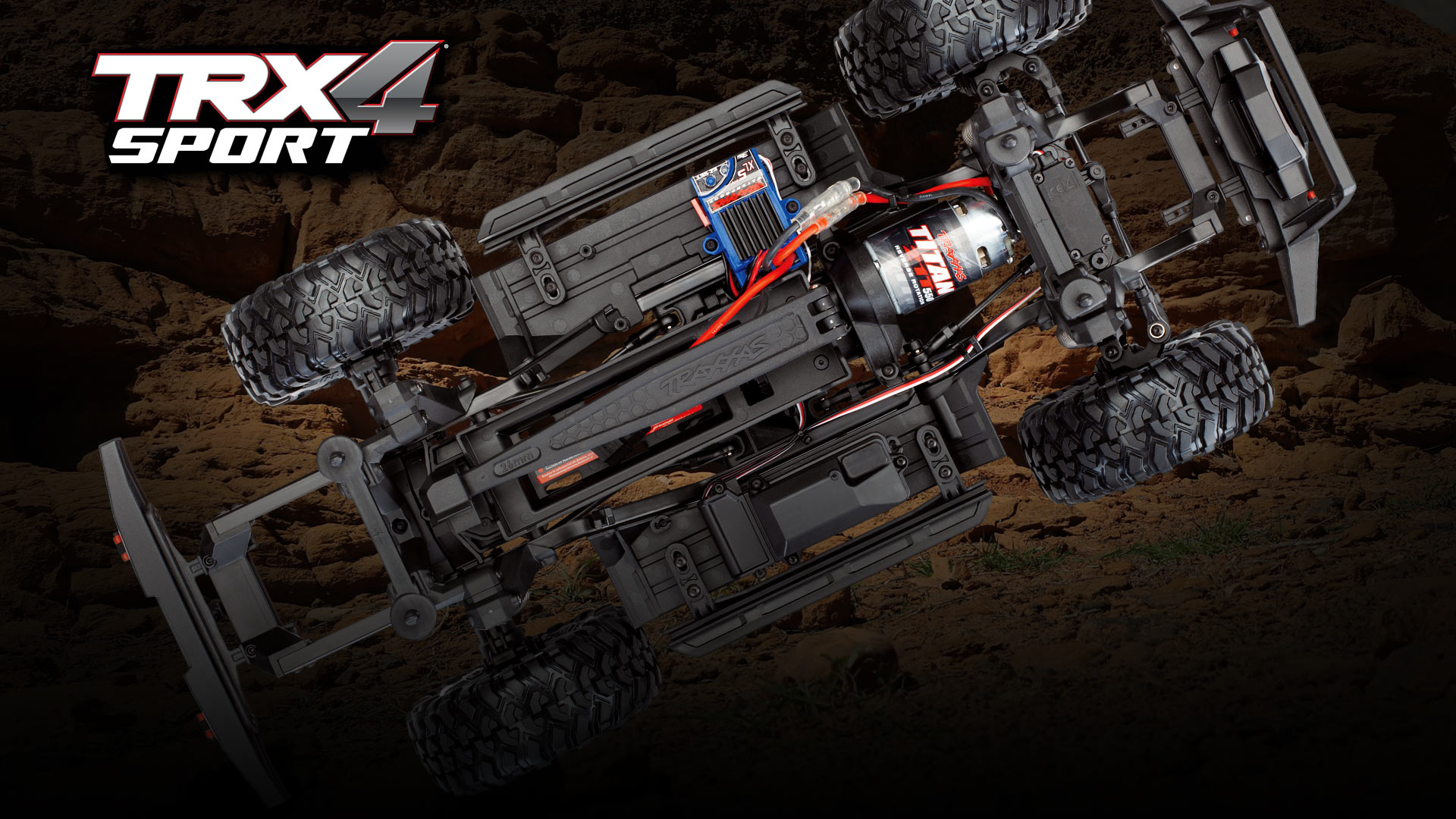 The TRX-4 Sport tramples the status quo with extreme versatility and off-road capability. Performance and technology combine in a revolutionary new chassis that looks as good as it performs.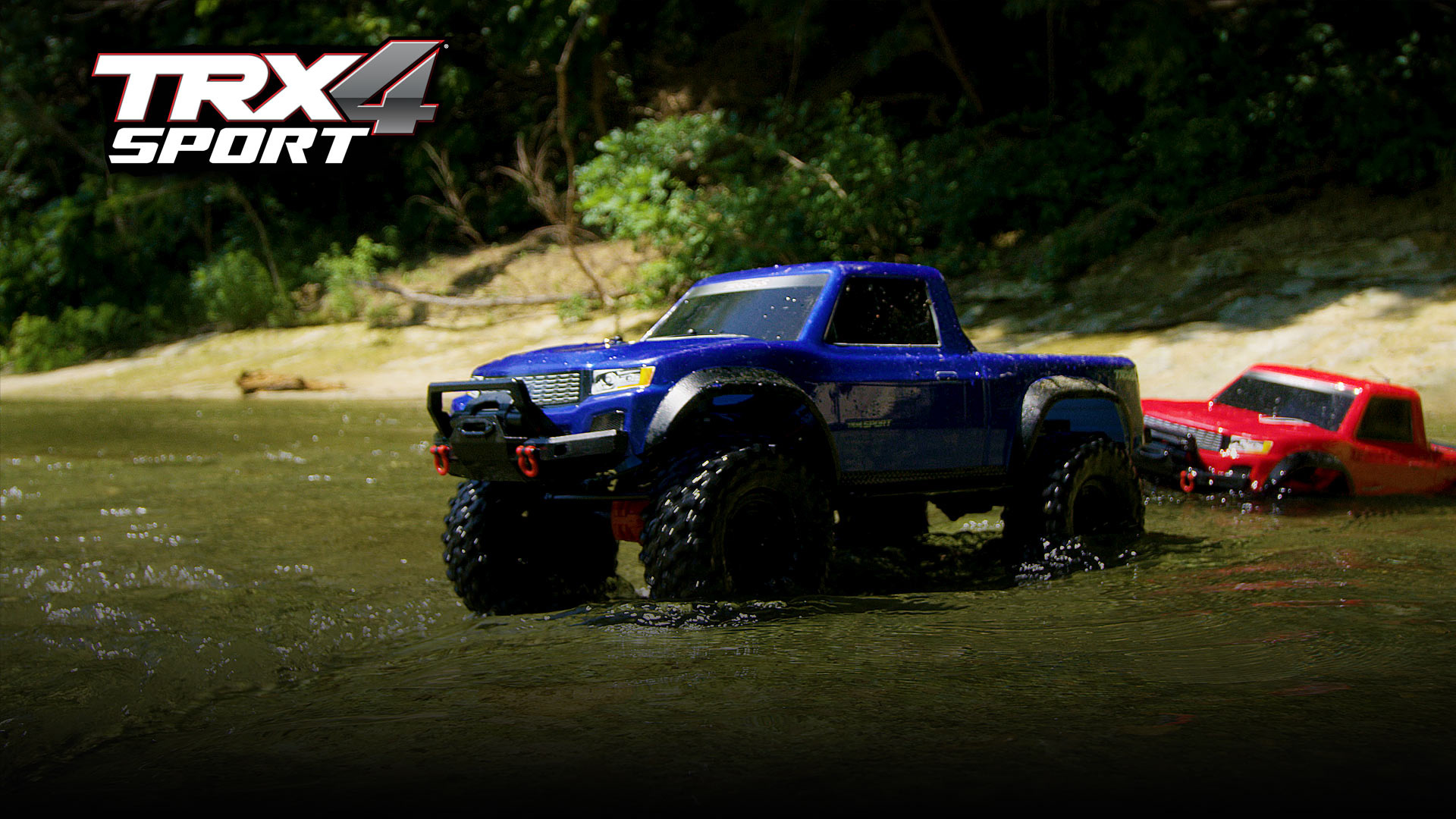 0
stars based on
0
reviews